Printer Friendly Version
By Za on Feb 13, 2012 in Desserts, Featured
I haven't a clue what Mr Groundhog has seen but it sure feels like spring is coming. My first blooms and buds of the year have appeared all too suddenly. Don't you just love it when they catch you by surprise? With the weather being so lovely, I wanted my house to smell summery. And it just so happened that a friend posted her strawberry summer cake and a rave review of Smitten Kitchen's recipe. You can't go too wrong with strawberries and a butter cake combined can you. A glance at the recipe and I think I was sold.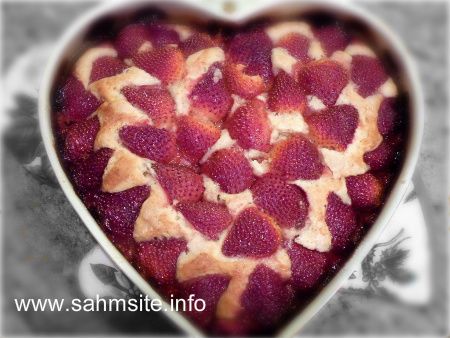 Before I knew it, I'd cleaned the house, whipped up Jacque Pepin's Roasted Chicken with Mustard and mashed potatoes for lunch and found myself gravitating to the fridge to get the pound of strawberries. It was a force beyond my control, taking over me and forcing me to recruit the help of my 2 lovely assistants who ended up washing, coring and halving my strawberries for me. On hindsight though, it might have been a better idea to get them away from the strawberries because I believe some of the strawberries went missing even before they reached the batter.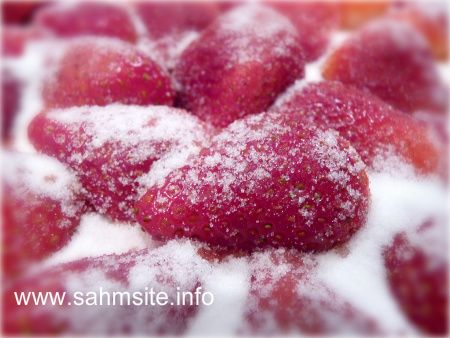 Ingredients: (from Smitten Kitchen)

1 1/2 cup all purpose flour
1 1/2 tsp baking powder
1/2 tsp salt
6 tbsp butter - softened
1 cup granulated sugar
1 egg
1/2 cup milk
1 tsp vanilla extract
1 lb strawberries - hulled and halved
2 tbsp granulated sugar - for sprinkling
Method:
Preheat oven to 350F. Butter a 10inch baking pan.
Combine flour, baking powder and salt. Whisk.

Beat the butter and sugar until pale and fluffy.

Add the egg into the butter mixture and beat to combine first, then add the milk and vanilla. Continue beating until just combined. (or you could just put them altogether and worry if it'll turn out alright!)

Add the dry ingredients 1/3cup at a time and mix until smooth.

Pour the batter into the prepared baking pan.

Arrange the strawberries all over the batter, making sure every strawberry has a spot.

Sprinkle the 2 tbsp sugar all over the strawberries.

Bake in the oven for 10min, then reduce the oven to 325 and continue baking for 50min or until golden brown and a tester comes out clean.
Remove from oven, let it cool before cutting a generous serving for yourself. Dust with powdered sugar, or a dollop of fresh whipped cream or just have it by its gloriously heavenly self.

Just so you know, the cake never made it to tomorrow, and there were only 4 of us!